Installation
To proceed with the integration installation the Twilio account and an eligible phone number is required. You can connect your existing business phone number or generate a dedicated one.
The installation of the application needs to be done by the account with the required permissions. It can be the Owner of your LiveChat license or one of Admins with Billing Permissions. Find the *Twilio SMS for LiveChat integration in your LiveChat Marketplace and add it to the cart. Once the checkout is done you should be able to click the Install button in the top right corner of the integration page.
The next step is the authorization with your Twilio account. Please go to the Chats section of your LiveChat agent application and click on the integration icon on the right.
You will be asked to move to the application Settings.
Click Authorize Twilio account to proceed. The pop-up window will ask you to sign in to your Twilio account. If you are already signed in, you should see the screen below. Click Allow to finish the installation process.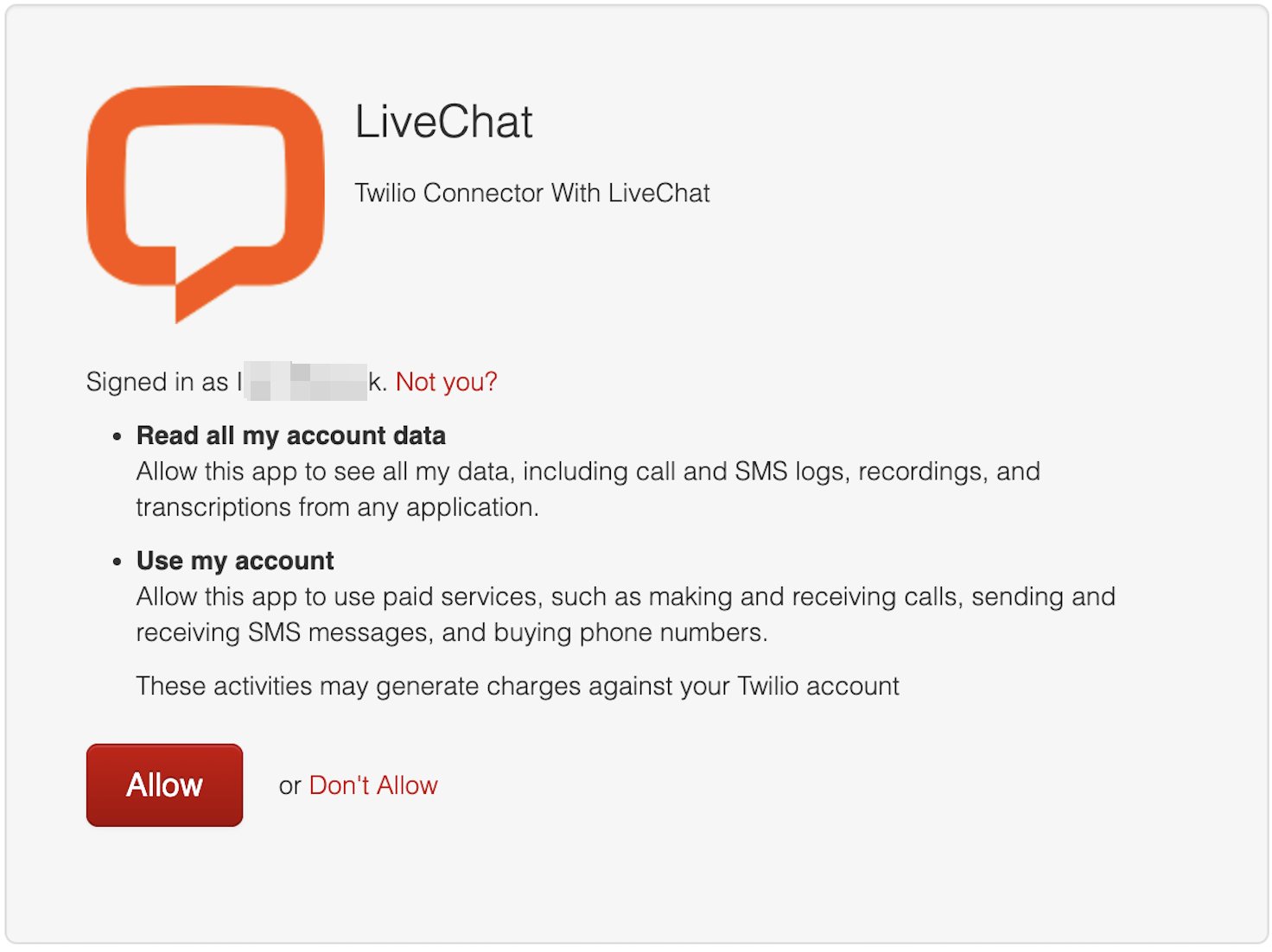 Once the installation is completed, the next step is to configure your integration according to your needs - here!